The post-Covid era: Have we passed the screen?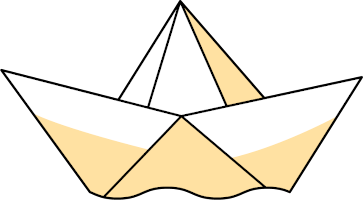 It is undeniable the influence that the COVID, and especially the confinement we suffered during some complicated months for everyone (more extended and marked in the case of children and adolescents, who had to undergo it for 4 months in a rigorous manner), has had on mental health in general, but which seems to be especially amplified in the case of childhood-adolescence. Thus, in the post-COVID era, we have seen how the symptoms of emotional distress have been manifestly exacerbated (some authors suggest that COVID has "only" been a catalyst, but that the symptomatological growth and, consequently, the worsening of mental health was progressively worsening already in a way that was not yet possible), was already progressively worsening beforehand), "new disorders" (or at least new forms of disorders) were emerging and those described were worryingly increasing in prevalence (for example, ASD has experienced a rise in prevalence from 1/150 in 2000 to 1/36 in 2023 in the USA, as recently published by the CDC). The questions, therefore, are numerous and almost logical: has COVID-19 had something to do with it? Could the phenomenon called "persistent COVID in the child and adolescent population have something to do with it and, with it, be mimicking cognitive disorders? Why have other types of dysfunctional phenomena and behaviors increased, such as self-injury or separation anxiety? Has confinement caused any change in behavioral and bonding patterns in the infant and juvenile stage (especially among adolescents, for obvious reasons)? Have children's evolution really slowed down in those months when we know that stimulus and relational richness decreased significantly? And if so, what should we expect from the future of that generation? We will try to answer all these questions and more in this symposium, which aims to reflect on what the pandemic has "left us".
University of the Basque Country. Spain
Graduated in Psychology in 2008 from the University of Barcelona, since then he has been working in private practice as a psychologist and clinical neuropsychologist for children and adolescents and as CEO of a team of 11 professionals with diverse backgrounds in psychology. He also participates in clinical trials in the area of cognitive impairment and dementia. In turn, he has been combining this care work with other occupations of various kinds in research, both in dementia and neurodevelopmental disorders, from which derive most of the publications, some of them of very high impact; performs university teaching, both undergraduate and postgraduate, where he has also directed more than 300 TFG and TFM, and is a regular member of courts and has co-directed 2 doctoral theses. He has participated in the validation of clinical measurement instruments such as the NEPSY, the WISC, etc., as well as in numerous congresses, courses, conferences, etc. He has been accredited by the General Council of Psychology as an Expert Psychologist in Neuropsychology, also belonging to several technical-professional associations, some of them within its board of directors, as is the case of the Spanish Society of Clinical Child and Adolescent Psychology, of which he is currently a member. He is the main author of the book "Evaluación Neuropsicológica de los procesos atencionales" published by Editorial Síntesis and has recently collaborated in the manual "Tratamiento paso a paso de los problemas psicológicos en la infancia y adolescencia", published by Editorial Pirámide. Finally, he is about to publish the Manual de Neuropsicología Infantojuvenil. He is currently an associate professor at the UPV/EHU, as well as a collaborating professor at the UOC and the UEM, and has been accredited as an adjunct professor by UNIBASQ.