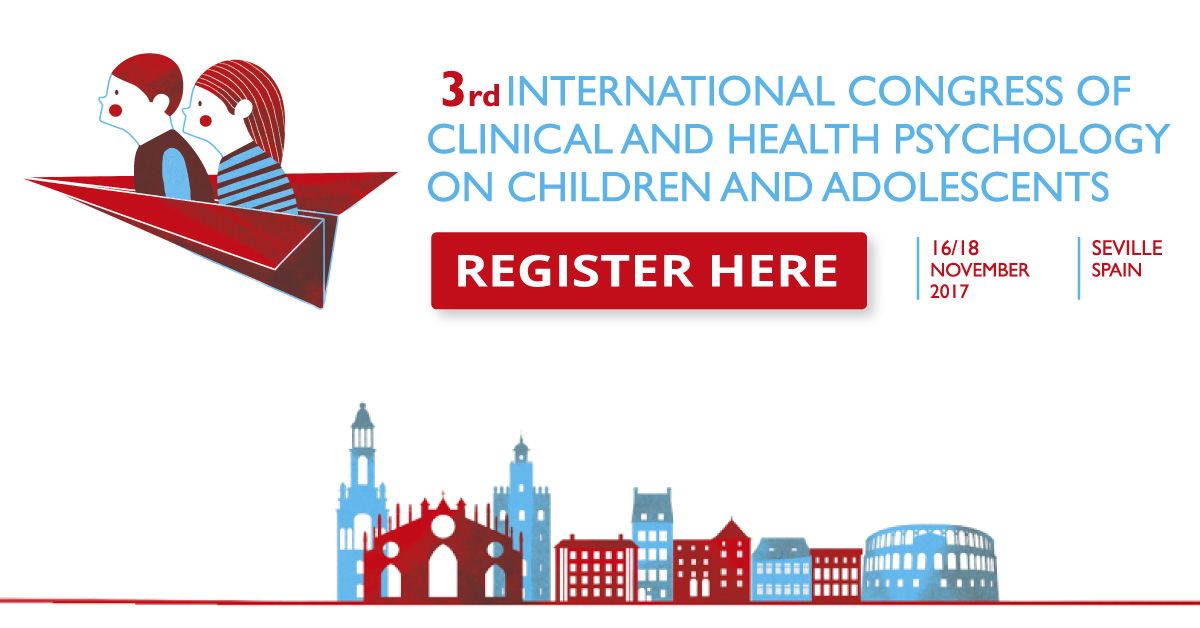 Early registration
(Until 23/07/2017)     

Late registration
(After 23/07/2017)

Regular

260 €

310 €

Members of collaborating entities 

210 €

265 €

PhD students and residents

150 €

200 €

Students, professional unemployed, and members of NGOs 

95 €

145 €
The condition of s
tudent
applies to students of undergraduate and master programs. In case that you are a student and a professional as well, regular registration fee will be applied. Student status must be justified by registration receipt in force at the time of enrollment at the e-mail aitanacongress@cevents.es
The condition of
professional unemployed
must be certified by a public document issued by employment agency.
The condition of
professional NGOs
must be justified by a certificate issued by the head of the workplace.
The spaces reserved for students and unemployed professionals may be limited depending on demand.
List of collaborating entities:
| | |
| --- | --- |
| Spanish Society of Clinical and Health Psychology (SEPCyS) | European Institute for Prevention Studies (IREFREA) |
| Oficial College of Psychologists of Western Andalusia | Network and Active Families (FERYA) |
| Venezuelan Interdisciplinary Group of Behavioral Medicine (SIVMEC) | Spanish Association for Drug Dependence Studies (AESED) |
| National Association of Clinical and Resident Psychologists (ANPIR) | Master in Clinical Psychology: Professional Practice (UCM) |
| Official College of Psychologists of La Rioja | Croatian Association for Behavioral and Cognitive Therapy |
| Research Center in Child Studies (CIEC), University of Minho | Official College of Pyschologists of Castilla y León |
| European Association for Research on Adolescence (EARA) | Official College of Psychologists of Murcia |
| Official College of Psychologists of the Balearic Islands | Spanish Association of Narrative Therapy (AETEN) |
| Official College of Psychologists of Las Palmas | Official College of Psychologists of Galicia |
| Monterrey Institute of Technology and Higher Education, México | Spanish Association for Cognitive Pychotherapies (ASEPCO) |
| Socidrogalcohol | Ibero American Psychological Association of Clinical and Health (APICSA) |
| Singapore Psychological Society | Faculty of Psychology and Educational Sciences, University of Porto |
| International Association of Psychology and Education of Children, Adolescents, Seniors and Disability (INFAD) | Association of Family Unit Civil Guard |
| Slovenian Psychological Association | Official College of Psychologists of Aragon |
| Peruvian Society of Clinical and Health Psychology |   |
Registration fee includes:
Official documentation of the Congress.

Congress attendance.

Submission and presentation of works (a maximum of three abstracts as first author, and in total, you can participate in a maximum of five abstracts).

Publication of accepted abstracts in the book of abstracts with ISBN.

Attendance certificate.

A certificate of presentation for each presented work in which all authors will be listed.
* Social dinner: Registration fee doesn't include social dinner, which will take place at La Raza Restaurant on Friday, November 17 (7 minutes walking from the venue). The price for this dinner is €36.3 per person.
Start your registration
To attend the congress, you must fill the registration form out that you will find in the link below, but first, you must have registered on the same link. After your registration, you can formalize your registration, download your invoice (once you have paid), submit your abstracts, download documentation, etc.
 CONGRESS REGISTRATION 
You can pay the registration fee through TPV virtual (please, get your debit or debit card because you will have to introduce some digits in the registration form) or select payment by bank transfer (if your payment has been already processed, please, upload your invoice in your personal area, or send it via email at: aitanacongress@cevents.es
We would like to remind you that the account number is IBAN: ES22 1465 0100 9519 0019 5585; BIC/SWIFT: INGDESMMXXX
All payment confirmation process will be conducted within approximately 3 working days after receiving the request. We will send you an email confirming your registration when the payment is verified by the system.
Conditions of participation
The registration implies acceptance of the rules of congress and their conditions of participation and cancellation.

Registration for the conference is non-transferable.

The total number of participants in the congress will not exceed the total capacity of simultaneous activities. However, it is not possible to guarantee assistance for specific activities, since it is based on "first come, first serve" policy.

Cancellation policy:
Cancellations must be submitted in writing.

Cancellations received before September 17, 2017 shall be entitled to full refund of the amount paid.

Cancellations received by October 17, 2017 shall be entitled to a refund of the amount paid minus 25% for administrative expenses.

Cancellations received after October 18, 2017 shall not be entitled to a refund.
Collaboration with Save the Children
Because of Aitana Research Group is committed to child welfare, we have reached an agreement with Save the Children so that those attending the congress can contribute with €3 in support of the Program to Combat Child Poverty. With a small contribution, we can make a big difference! Do not forget to click on the box to make your contribution when formalizing your registration.