Travel to Seville
Seville is well connected by air with major airports, and the high speed AVE train reaches Madrid in just two and a half hours.
How to get to the congress venue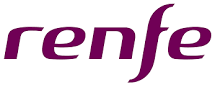 Renfe offers Special Rate to all attendees as follow:
- 30% in high-speed trains Long distance
If you are interested you should contact the technical secretariat once you formalize your registration to send you the RENFE bonus with the authorization code. Learn how to benefit from the discount by clicking HERE.
Remember that when traveling, you must print your confirmation letter of registration to the congress along with the discount voucher (if you have used it).

Oneworld is pleased to be the official airline alliance of the International Congress of Clinical and Health Psychology on Children and Adolescents.
Click here to book your flights and enjoy the benefits.
Oneworld®, the premier global airline alliance, brings together 15 leading airlines from around the world - airberlin, American Airlines, British Airways, Cathay Pacific Airways, Finnair, Iberia, Japan Airlines, LAN Airlines, TAM Airlines, Malaysia Airlines, Qantas, Qatar Airways, Royal Jordanian, S7 Airlines and SriLankan Airlines. Together with around 30 affiliate members, oneworld's network currently serves more than 1,000 destinations in 155 countries.
 Attendee benefits:
• Attractive flight discounts for attendees and one travel companion.
• Flights available from all Oneworld member airlines and affiliates.
• User-friendly booking tool that will display the most convenient flights and multiple fare options.
• 24-hour support desk – reach us by email or phone.
• Earn rewards and tier status points on Oneworld eligible flights.
• Frequent flyer privileges, including, for top tier cardholders, access to some 650 premium airport lounges worldwide, fasttrack at security lanes in selected airports and extra baggage allowance.
• Seamless connections and quality service on Oneworld member airlines.
 
Visit www.oneworld.com/events and enter event code OW29A17 to log in as an attendee and access our convenient online booking tool, customised with your event information. You and a travel companion can then book discounted flights for travel seven days before and seven days after the event. Fares will be available up to twelve months prior to the event.
 
For more information please visit www.oneworld.com
Acommodation
We recommend the following accommodation options that offer special agreed upon prices for those attending the congress. Please, follow the instructions of the option you select in order to book your place.
HOTEL MELIA SEVILLA**** (Venue of the congress)
Double Room for one person (including Bed and Breakfast): € 101.20
Double Room for two people (including Bed and Breakfast): € 112.20
* The price includes Value Added Tax (VAT). Price per night. Places are limited.
Cancellation Policy:
If you cancel your reservation 60 days before arrival or no-show: 1 night will be charged.
If you cancel your reservation 30 days before arrival or no-show: 2 night will be charged.
If you cancel your reservation 14 days before arrival or no-show: 100% of the reservation will be charged.
No-show: In case of no-shows the hotel is authorized to charge the full amount corresponding to guest rooms and breakfast for all the days reserved.
100& Stay Penalty will be applied in case of Early Departure.
Credit card details are needed to guarantee your reservation.
Advantages