Thomas H. Ollendick
Virginia Polytechnic Institute and State University, USA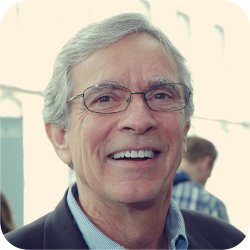 Treatment of Phobic and Anxiety Disorders in Children and Adolescents: Where Do We Go From Here?
Although CBT has been found to be effective with the phobic and anxiety disorders of youth and enjoys evidence-based status, as many as 25% to 40% of youth with these disorders do not respond to these interventions. In this address, new and exciting developments will be reviewed that show promise for addressing some of these treatment non-responders. Innovations including attention retraining strategies and intensive and augmented treatment strategies will be highlighted. Moderators and mediators of treatment outcomes will also be explored in an attempt to highlight advances beyond generic treatment outcomes.  In addition, it will be suggested that some non responders or difficult-to-treat youth will require interventions that benefit from an individual, idiographic approach to case formulation and treatment that highlights a personalized intervention. In many respects, this approach invites us to return to our roots in behavior modification and behavior therapy. This idiographic approach will be illustrated in the treatment of non-responders to evidence-based treatments using controlled single case design methodologies. Implications for these findings and intervention science will be highlighted.
Thomas H. Ollendick, PhD, is University Distinguished Professor in Clinical Psychology and Director of the Child Study Center at Virginia Polytechnic Institute and State University. Furthermore, he is the Editor of Behavior Therapy and founding Co-Editor of Clinical Child and Family Psychology Review. Dr. Ollendick has published numerous books and research articles. His clinical and research interests include clinical child and adolescent psychology, developmental psychopathology, cognitive behavior therapy, and social learning theory.