Adolescents and Technologies: "May the force be with you or Going to the dark side".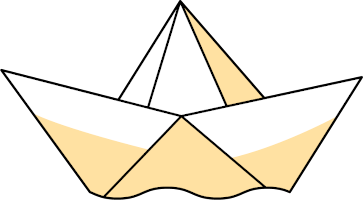 Technological advancement and increasing digitization has brought with it a growing dependence on technologies, (smartphones, tablets, computers, social networks, internet use, etc.), which has very important implications for mental health, especially in the adolescent population. The appropriate use of technology can have significant benefits, such as access to information and resources, connection with friends and family, opportunities in various areas, etc. In addition, technologies have generated incredible opportunities specifically in the area of mental health, offering and opening up alternatives for intervention and prevention that did not exist until now. However, their excessive or inappropriate use can also have a negative impact on the emotional well-being of adolescents: mental health problems, addictions, lack of privacy, etc.  In this symposium we will reflect, through several concrete researches, on the use and abuse of technologies and their impact on well-being, analyzing the risks and benefits.  The aim is to provide a comprehensive and balanced view, encouraging, with concrete data, reflection and debate on this important and current issue.
University of Valencia. Spain
Professor of Psychopathology at the University of Valencia (since 2007). Previously Professor at the Universito Jaume I (1992- 1996).
She is director of the Labpsitec-Valencia research group, and her interest is focused on the understanding of mental disorders and their treatment. Her research activity has focused on the study and application of Information and Communication Technologies (ICTs) in clinical and health psychology, lifestyles, and well-being, and in the development and validation of effective and efficient therapeutic programs and psychological interventions in a wide variety of settings. She has participated in more than 60 research projects (regional, national and European), and the results have been published in more than 400 articles, and in numerous national and international congresses.
Dr. Baños is currently Baños is currently the president of the Psychology area of the State Research Agency. Previously she has been scientific manager of the National Research Plan (Psychology section, 2009 and 2013), member of the accreditation committee of ANECA (2022), member of the Qualification Agency of Catalonia (2019-2022), president of the Psychology Commission of the Andalusian Knowledge Agency (2020-2022), collaborates assiduously as an expert for European Research Executive Agency (since 2005), Fundação para a Ciência e a Tecnologia (2020) , Italian Ministry for University and Research (CINECA since 2017) and for other agencies and international, She was director of the Polibienestar Institute (2020-2022). Currently elected president of the "Spanish Association of Positive Psychology (SEPP), and director of the Master "Multidisciplinary Intervention in Eating Disorders, Personality Disorders and Emotional Disorders" and 4 post-graduate courses.