Implementation of Evidence Based Interventions for emotional disorders in municipal services in Norway. (KEYNOTE SPEAKER)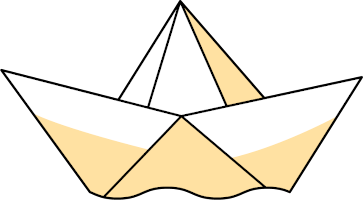 Norwegian municipalities are increasingly responsible for primary mental health care of children and adolescents, however, systematic procedures for screening and providing Evidence Based Interventions (EBI) are lacking.
Giving access to EBIs and improving these interventions can address variations between municipalities and ensure that all children have access to the best mental health care no matter where they live.
This presentation will briefly describe the current situation in Norway regarding several transdiagnostic interventions that we have developed. Online tools have also been launched to support the use of EBIs in mental health services and outpatient clinics for children and adolescent. This will be followed by a more detailed presentation of selected EBIs that have been recently evaluated.
One of them is the EMOTION Coping Kids intervention targeting multiple but related emotional problems in children, that has proved its effectiveness in reducing emotional symptoms and that we aimed to optimize in one of our latest projects, the ECHO study (https://echo.r-bup.no/no). SMART is a similar, but shorter intervention for adolescents that showed promising results at post-treatment and 6-month follow up. Since SMART displayed similar trajectories of change for several diagnostic groups with elevated emotional symptoms, it appears as a promising intervention for adolescent patients.
This session will be concluded with a presentation of our implementation network IMKAT (https://imkat.rbup.no/), where we support the service providers in implementing the EBIs that we have developed.
Optimizing a group-based school intervention for children with emotional problems. (SIMPOSIUM)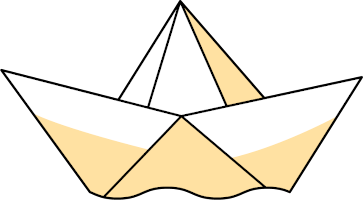 In 2019, we presented in at the AITANA in Oviedo our plans for the evaluation of a new indicated preventive intervention in the ECHO study. The aim was to optimize a school-based group CBT intervention for children with symptoms of anxiety and depression. We applied a 2x2x2 cluster randomized factorial design where we investigate three components (1) feedback from a Measurement Feedback System (MFS), (2) partial web-based delivery and (3) parental involvement. The recruitment of participants was conducted in waves of five school semester from spring 2020 to spring 2022 and a total of 58 public schools in urban and rural areas from 29 municipalities across Norway took part in the study. Despite the pandemic, we managed to enroll N= 701 children from fourth through sixth grade, randomized to one of the eight experimental conditions. The symposium will present the primary and secondary outcomes of the ECHO study.
Regional Center for Child and Adolescent Mental Health Eastern and Southern. Norway
Simon Peter Neumer is a senior researcher at the Child and Adolescent Mental Health Center of Southern and Eastern Norway, Oslo, and associate professor at RKBU – North, Faculty of Health Sciences, UiT Arctic University of Norway, Tromsø. He received his PhD in Philosophy in 2000 from the Free University of Berlin, Germany, with the topic "Mixed anxiety-depression as a DSM-IV research diagnosis: challenges and perspectives". He is a specialist in clinical psychology and a supervisor at the Norwegian Psychological Association (NPA). Norwegian Psychological Association (NPA). During the last few years, Dr. Neumer has been PI and Chief Investigator (CI) in several research projects in Norway. research projects in Norway, the "ECHO Study" (https://echo.r-bup.no/en): a randomized, controlled, cluster-controlled study with a factorial study design. with a factorial design. Prior to that, he was principal investigator in "Coping Kids: a randomized controlled study of a new preventive intervention indicated for children with anxiety and depressive symptoms", a multicenter cluster randomized study. He is a member of the editorial board of the scientific journal PsykTestBarn.no.